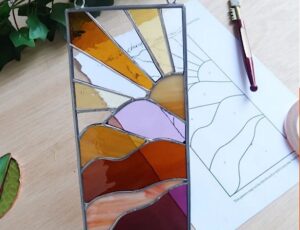 Stained Glass
In this class you will learn to foil and solder glass pieces together to create a suncatcher to take home. Glass will be cut ahead of time on a water jet machine. Materials are included.
---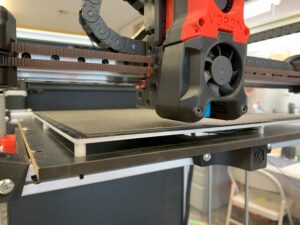 3D Printing 101
There are plenty of tutorials on HOW to 3D print, but this one aims to expand your knowledge base of Additive Manufacturing.
By the end of this, you should be able to;
Be able to identify commonly used materials
Know the different Additive manufacturing types
Understand more about the mechanics of FDM (The most common home type)
Know how 3D Printing developed­
Look at burnt out husks of 3D printing gone wrong.
---
Leatherworking
Learn about the tools and techniques that are involved with cutting and stitching leather.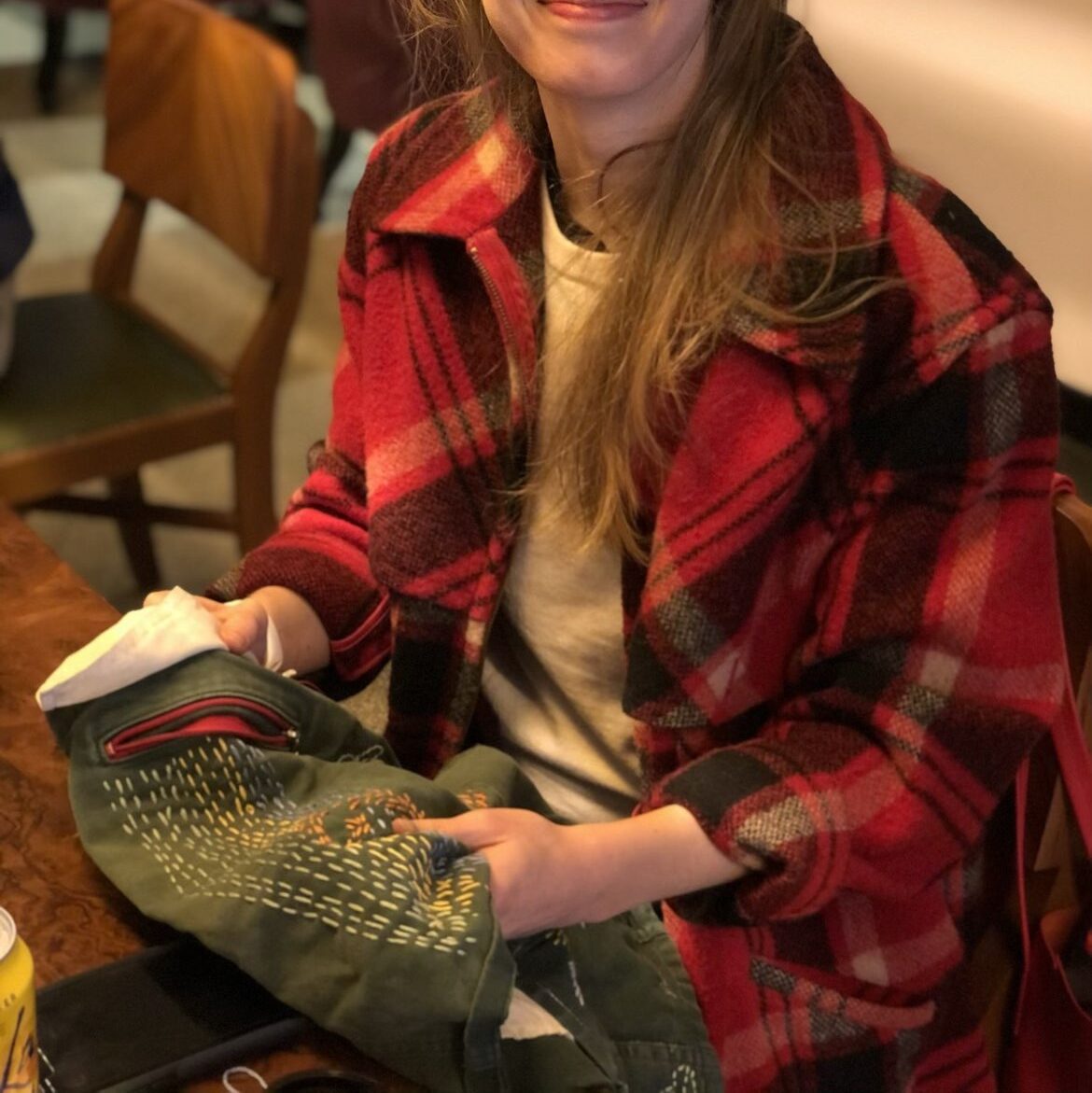 ---
Visual Mending
Visible mending is a creative way to extend the life of your clothing and household items while embellishing them for a unique look. We cover basic patches with running stitch, as well as more decorative embroidery and woven darns.
---
Sewing Machine Maintenance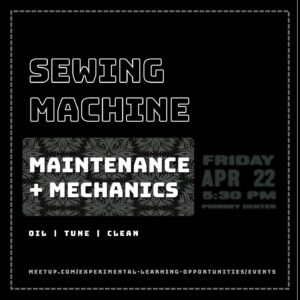 Sewing machines are incredible tools, but have you considered how they function? Drop in to learn how sewing machines work and how to maintain them. We'll be cleaning and oiling, so bring in your machine and let's see what we can do!
In this 2 hour hands-on session, we'll go over basic sewing machine mechanics and maintenance. We'll cover tools, different types of presser feet, dust removal, cleaning and oiling. A range of antique and contemporary machines will be set up for demos and testing. Bring your machine or just come to learn more about these awesome tools!
---
Basic Sewing Class
Learn the basic of sewing! We provide the machine & materials as well as a starter project.
---